About Smile Child Care Trust
About
Smile Child Care Trust
Thanks For Being Here, We Appreciate Your Visit, Please Take Initiative For A New Beginning
SCCT is a proud Indian charitable trust working since June, 2018 and has benefitted many children across the country.
There are numerous children and their families leading their lives in misery and isolation. NGO is mostly centered around facilitating quality education to underprivileged children, Emergency Medical Support and promoting Women Empowerment.
"Fate tends to bow for those who are willing to put endless efforts and truly wish to make a difference." You cannot expect a better advancement of the country unless the shoulders of the youth of the nation are strong enough to carry the responsibility of what the country may require. Specially for a country like ours, which has more than over 50% of it's population as youth, but people often overlook that a significant amount of that figure is living on the edge of poverty. However this can be mitigated and further rectified by putting efforts with an unalterable vision in certain fields. And so has the organization taken strides in field of Women Empowerment and providing Emergency Medical Support.
SCCT heartily welcomes those who are willing to come onboard and are truly willing to make a difference by either volunteering or donating to us. Your support means a lot.
Your 'Little' can be 'Huge', so come join us in this endeavor of ours and become a part of our commitment for good.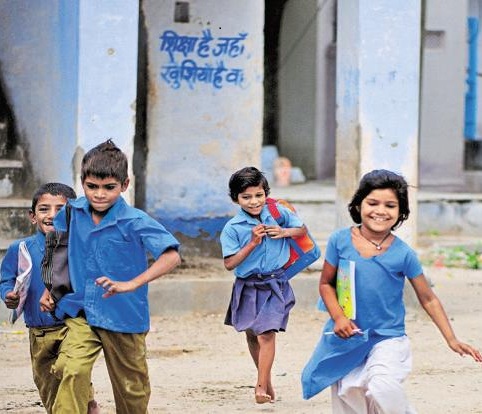 We're helping hand on
Campaigning Nationwide
Our campaigns are being organized throughout the country with a motive of spreading awareness and distributing essential goods to those who can't even afford the basic necessities. Campaigns include blood donation, food and cloth distribution, distribution of study material and so forth.
Who we are
"A relatively small initiative, envisioning a big difference." SCCT is a Non-profit Organization been established and had been in existence since June, 2018. It is currently active mostly in the geographical areas of North: includes Delhi and Delhi NCR, rural communities of Western U.P, campaigns also extend to South of India: Including Banglore and other cities and rural areas. For more information and a close acquaintance to Smile Child Care Trust, please go through our website www.smilechildcaretrust.org.
What we do
Working with an unalterable belief and vision of making life of poors better and ensure equality of life for all, SCCT envisages a world that is healthy, equally facilitated and with no scope of social or racial discrimination. Mainly focused on providing Emergency Medical Support for those ill-fated women and children who are not wealthy enough even to afford the basic treatment and medical expenses.